Central Dawgma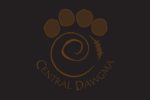 Business Name:
Central Dawgma
Business Description / Hours:
Central Dawgma & The Dawg Wash has been serving pets and their companions in Central and Western Maryland for 10 years. Services include a self serve dog wash, dog training, natural and holistic dog and cat foods and supplies and a knowledgeable staff waiting to help you. WOOF!
2 LOCATIONS!! Visit us in Hagerstown and in Frederick!
HAGERSTOWN:
13402 Pennsylvania Avenue
Hagerstown MD 21742
301-665-9090
Frederick:
Eastgate Shopping Center
1202 East Patrick Street 13c/14
Frederick, MD 21701
301-846-7771