Federated Charities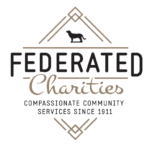 Business Name:
Federated Charities
Business Description / Hours:
We are connectors of nonprofits in our community
More than 100 years ago, a group of people sat around a table (or at least that's how we imagine it) because they wanted to bring local service agencies together and more effectively serve individuals and families in Frederick. 19 years later (in 1930) we inherited a building in the heart of downtown and today continue to use that structure to ensure the existence of a community safety net. We have observed the landscape of historical events and how they impact the system of human services and have developed programs to support their efforts. As a nonprofit center, we use our space as a bricks and mortar "home" for our fellow nonprofits where we help tell their stories, share their impact and build the kind of community where we all want to live.