Essential Systems Solutions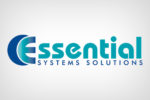 Business Name:
Essential Systems Solutions
Business Description / Hours:
Essential Systems Solutions is open Monday-Friday from 8am-5pm, with 24/7/365 after hour support.
For over 20 years ESS has been dedicated to creating a customer-first experience. We have helped save our clients' money & time! Two things we all need more of, especially in today's world. ESS offers a free merchant processing analysis, no strings attached! This has helped so many local businesses save right to their bottom line. Plus, there are now government approved methods in which our clients can legally share their fees with their customers & we can show you how! ESS offers next day funding, no commitment to a contract, AmEX match and local support!
We also are the largest local Point of Sale dealership in the DMW located right here in Frederick, MD! We specialize in: Cloud and Server Based Point of Sale, 3rd Party Delivery Integration, Digital Signage and Menu Boards, Digital Video Surveillance, Drive-Thru Wireless Communications, Gift Cards/Customer Loyalty Programs, Intelligent POS Terminals, Kitchen Automation, Merchant Credit Card Processing Services, Online and Mobile Ordering, Dayparting, Scheduling, and Payroll Integration, Background Music & Internet Radio, Self-Serve Kiosks, Mobile Phone Based POS, Tablet-Based POS and Wait List Management. ESS also has a in-house repair center where our certified technicians fix your hardware to help keep costs down vs. having to replace your equipment, getting the most out of your investment.
Our clients have not only relied on us as a single-source solution for POS systems and hardware installation, but as a trusted partner to help their business and profits grow quickly. Whether you'd like to improve your existing sales processing system or install a completely new POS system, one call to ESS is all it takes. Our knowledgeable and professional staff works with the unique needs of your business to ensure that you receive the best tools available. Essential Systems Solutions, Locally Owned, National Service!