Alison J. Bomba, Psy.D., LLC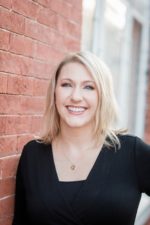 Business Name:
Alison J. Bomba, Psy.D., LLC
Business Description / Hours:
Dr. Alison Bomba is a Maryland licensed psychologist who has been treating children, adolescents, and young adults (ages 3-25) in private practice since 2007. Dr. Bomba provides results-driven, compassionate care and uses ethical, evidence-based practices to effectively treat various psychiatric disorders. She works closely with schools, pediatricians, and other health professionals to provide comprehensive treatment and is also available to conduct classroom observations and attend school meetings as needed to assist parents in advocating for their children's educational needs. Dr. Bomba's areas of specialty include grief and loss therapy and cognitive behavioral therapy (CBT) for anxiety and obsessive compulsive disorder (OCD).
Psychologist. Author. Speaker. Consultant. Active community member.