Horman Nichols, LLC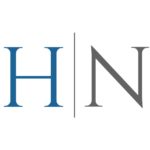 Business Name:
Horman Nichols, LLC
Business Description / Hours:
Horman Nichols, LLC is an AV preeminent rated boutique firm located in Frederick, Maryland. The Firm was established in 2016 with a strong foundation of legal experience and deep roots in Frederick. We are at the forefront of Family and Personal Injury Law Practice in Maryland and the District of Columbia. In addition, we have attorneys and staff that can assist you with Real Estate Law, Estate Planning​,
Serious Traffic Offenses, and other legal matters. Our attorneys have nearly 70 years of combined legal experience. We are open Monday through Friday, 8:30 a.m. to 4:30 p.m.